Great Deals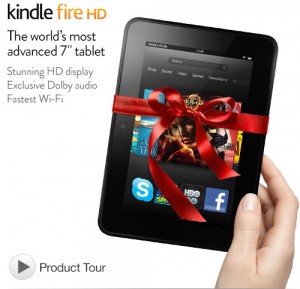 I was honestly trying to decide between a Google Nexus 7 or the Kindle Fire HD. For all intent and purposes, it is a very close match between the two. There's not even a differentiation on price. Ultimately though I had to consider who my target audience is for this special gift… my mom.
Like some baby boomer parents, if not most… being technology savvy is not at the top of her list so I kept that in mind when thinking of what kind of tablet to get her; she's been asking my thoughts on which one to get for a couple of weeks now so I know it'll be a perfect gift. I could have gone with the iPad or the iPad mini, but honestly price factor was a concern given how much of the features my mom would probably utilize. So it came down to either the Google Nexus 7 or the Kindle Fire HD.
Sure I can get into the technology specifics as far as processor, ram, etc. However what really matters most to me would be the simplicity of the interface and if my mom could adapt to it easily. This is where I feel the Kindle Fire HD really has an advantage. They have an integrated app and media eco-center built right into the tablet. I know Google has been pushing Google Play and whatnot, but I feel the integration of Google Play isn't as simple and straight forward as what Amazon has developed with their Amazon Prime program and the integration into their tablets.
After some thoughtful consideration, I'll be getting my mom a Kindle Fire HD Tablet for Christmas.