Archive for
October, 2012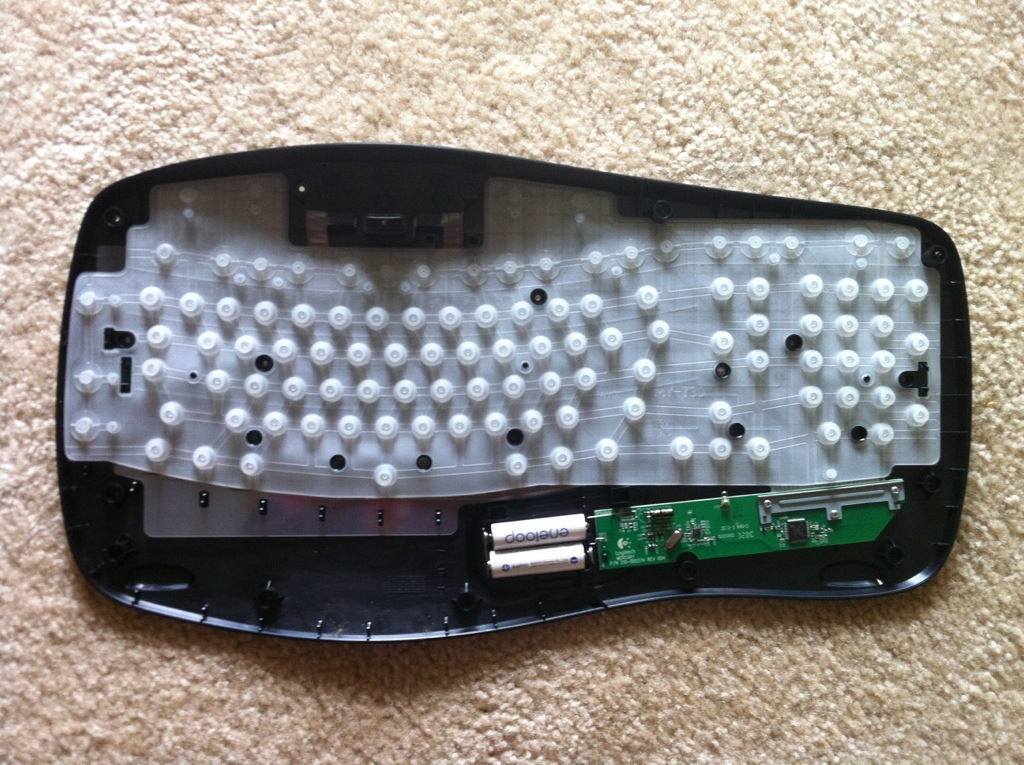 Recently I noticed that my Wireless Logitech Wave Keyboard was beginning to sound a bit loud and that some of the keys were starting to stick. I've had my Wave Keyboard for about three years now. In hopes of avoiding replacing it, I figured a good cleaning might solve the issue and what better way to clean something than the dishwasher.
Step 1 – Taking it Apart
Overall, keyboards are very simple devices. First thing I did was turn off the keyboard and remove all the black screws from the back in order to separate the two halves. This proved quite easy and simple.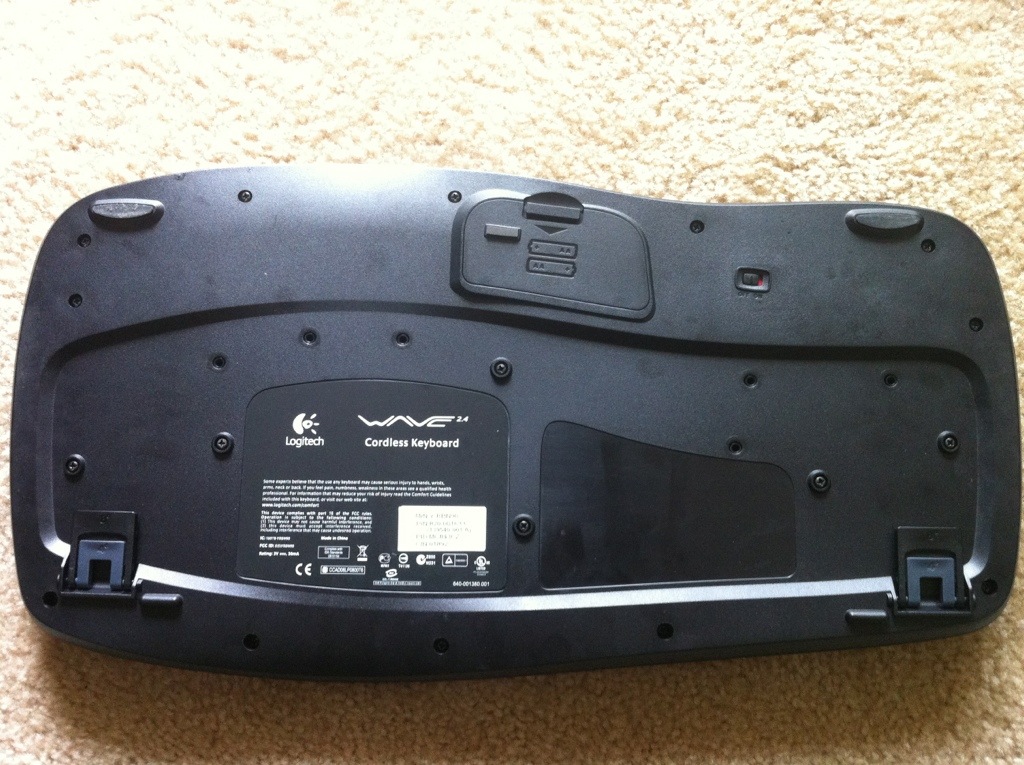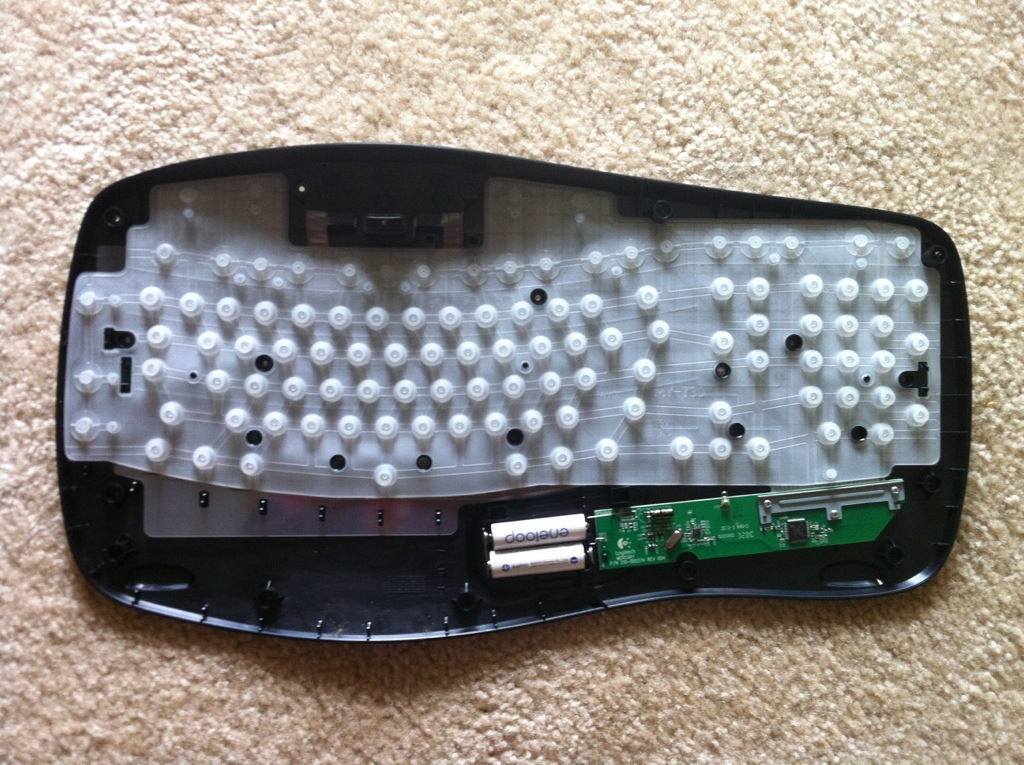 Step 2 – Removing the palm rest
I noticed some silver screws on the inside of the keyboard holding the palm rest in place and figured I would separate that as well.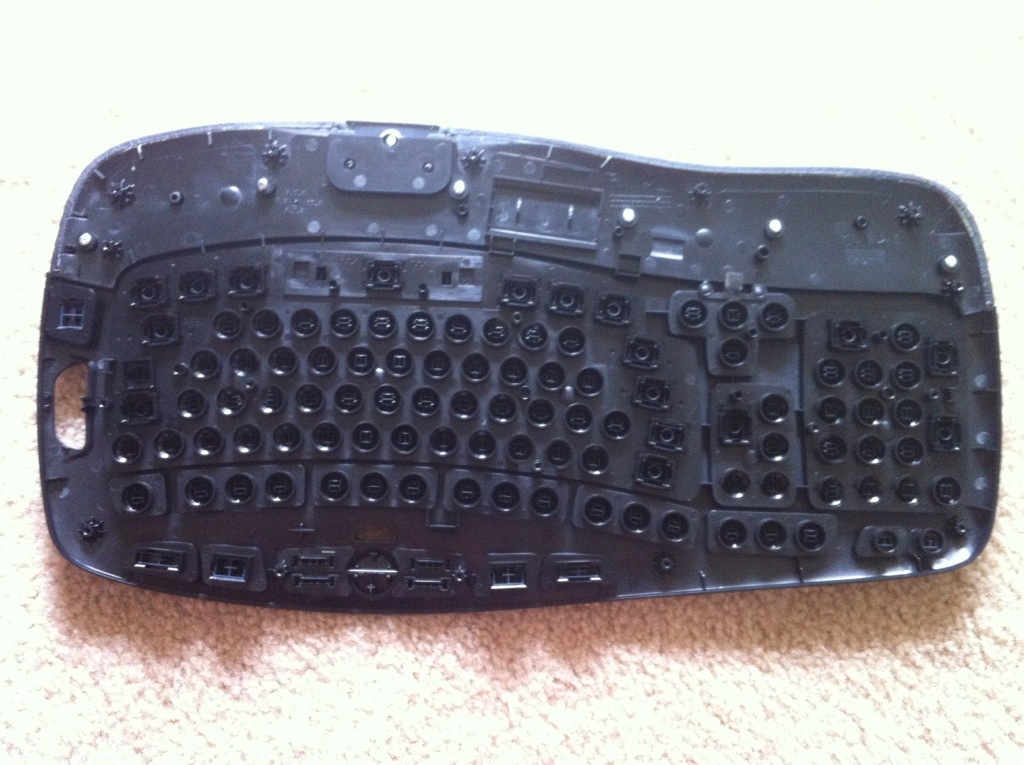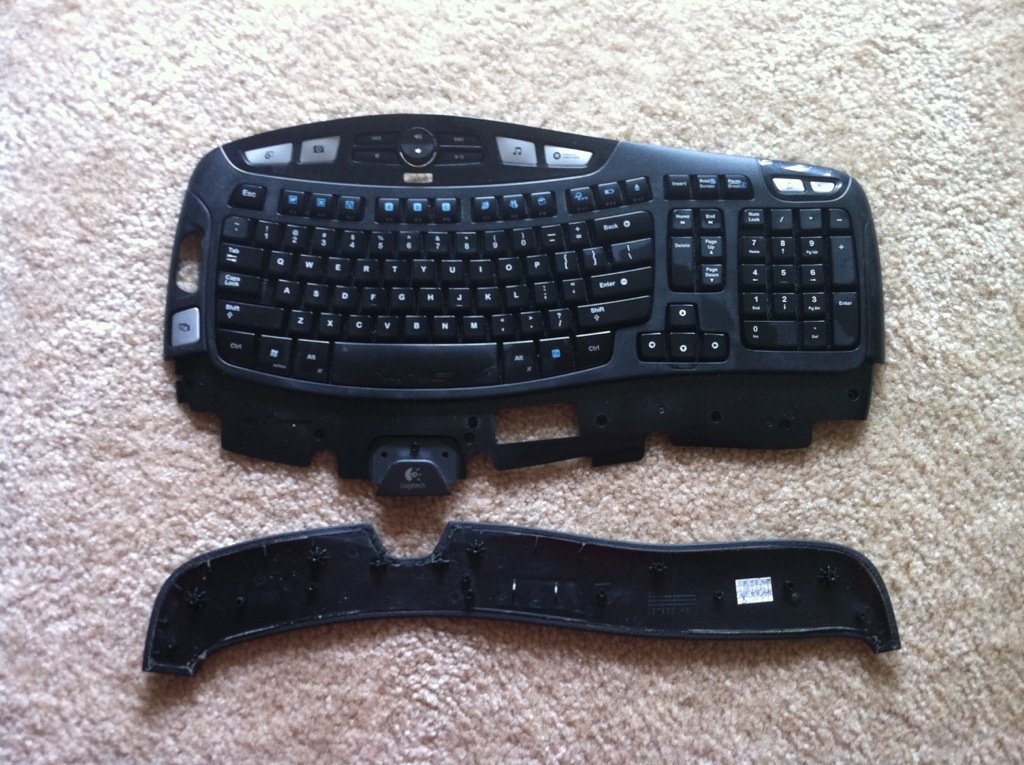 Step 3 – Putting it in the dishwasher
I placed only the side of the keyboard with the keys facing down on the bottom rack of my dishwasher with the palm rest along side of it. I did not put in the side that had the rubber membrane and circuit board. From my inspection, the issue was not with the membrane and figured a simple wipe down of the rubber with a damp cloth would suffice for that side.
I added some dishwasher detergent, set it to a "Normal Cycle", closed the hatch and crossed my fingers.
Step 4 – Drying it out
I did not use the heat dry function of the dishwasher. Once it was done, I took out the keyboard components and all seemed okay. No keys had popped off and the letters on them were still visible. I used a blow dryer to speed up the drying time but still let the keyboard lay out on my desk for a couple of hours to air dry.
The Result
After letting it dry out, I reassembled the keyboard and turned it back on. First thing I noticed, other than that it looked very clean, was that it was much quieter. Also the keys don't seem to stick as much. Every once in awhile a key still sticks so I may have to try another cleaning cycle or perhaps some sort of grease, however it's nowhere as bad as it used to be.
Now that the hotter weather is behind us, September began cooling off quite a bit which cut my swimming short. I've been relying on an outdoor swimming pool for my exercises and since our nights started falling into 60's and 70's, the water started to become a bit on the cold side. I've tried to focus more on weights but it's not really the same and I'm having a bit of a difficulty transitioning. Nonetheless, I'm making an effort.
I reached some of my goals but not others. The lack of progress stems from not getting into the habit of focusing more on weights. Perhaps I'll consider signing up for a gym with an indoor pool. I honestly really do miss swimming and don't know if I can wait till next summer to get back into it. In the mean time, I'm still making some progress.
| | | | | | | | | | |
| --- | --- | --- | --- | --- | --- | --- | --- | --- | --- |
| | ABDMN | ARMS | CALF | CHEST | HIP | NECK | THIGH | WGHT | FAT% |
| PREVIOUS | 32.25 | 11 | 12.75 | 38.0 | 35.25 | 14.0 | 20 | 127.6 | 10.3% |
| GOAL | 31.0 | 11.5 | 13.0 | 38.0 | 35.0 | 14.0 | 20.0 | 126.5 | <10.0% |
| ACTUAL | 32.0 | 11.0 | 12.75 | 36.75 | 35.5 | 14 | 19.25 | 125.8 | 9.8% |
See Complete Personal Fitness Log
Notes to Consider
Although I dropped 0.25in in my abdomen, I failed to meet my goal by a long shot. Because of the transition from swimming, I'm doing less cardio and more weights/situps/pushups/etc so perhaps this might have something to do with it.
I'll admit, I must work a bit harder on my upper body strength. There was no noticeable increase in my arms. Overall since I'm doing a much different routine now, I'm not sure what type of adjustments I need to do to my goals. For example, I have no idea what's going on with my chest. I measured three times just to double check but yes I did lose 1.25in while gaining 0.25 in my hips. Perhaps it's the transition from swimming to what I'm doing now. Not exactly sure but it's still resulting in a loss of weight that meets my goals.
At this point, I'm about 50/50 positive that I'll meet the end-of-year goal. It is a long shot but perhaps with getting my swimming back into my routine along with the weights will give me that boost I need.