Technology

Roku recently announced a new addition to their line of media streaming devices designated as "Roku 3". I became a Roku fan when back in the day they were one of the few devices on the market to have Amazon Instant Video streaming. Most of their competitors (PS3, Apple, SmartTV's, BD players, etc) were only carrying the big names like Netflix, Hulu, and Vudu.
The introduction of the Roku 3 brings along a couple of new things for Roku fans: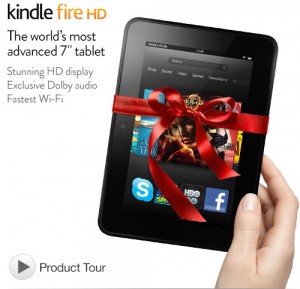 I was honestly trying to decide between a Google Nexus 7 or the Kindle Fire HD. For all intent and purposes, it is a very close match between the two. There's not even a differentiation on price. Ultimately though I had to consider who my target audience is for this special gift… my mom.
Like some baby boomer parents, if not most… being technology savvy is not at the top of her list so I kept that in mind when thinking of what kind of tablet to get her; she's been asking my thoughts on which one to get for a couple of weeks now so I know it'll be a perfect gift. I could have gone with the iPad or the iPad mini, but honestly price factor was a concern given how much of the features my mom would probably utilize. So it came down to either the Google Nexus 7 or the Kindle Fire HD.
Sure I can get into the technology specifics as far as processor, ram, etc. However what really matters most to me would be the simplicity of the interface and if my mom could adapt to it easily. This is where I feel the Kindle Fire HD really has an advantage. They have an integrated app and media eco-center built right into the tablet. I know Google has been pushing Google Play and whatnot, but I feel the integration of Google Play isn't as simple and straight forward as what Amazon has developed with their Amazon Prime program and the integration into their tablets.
After some thoughtful consideration, I'll be getting my mom a Kindle Fire HD Tablet for Christmas.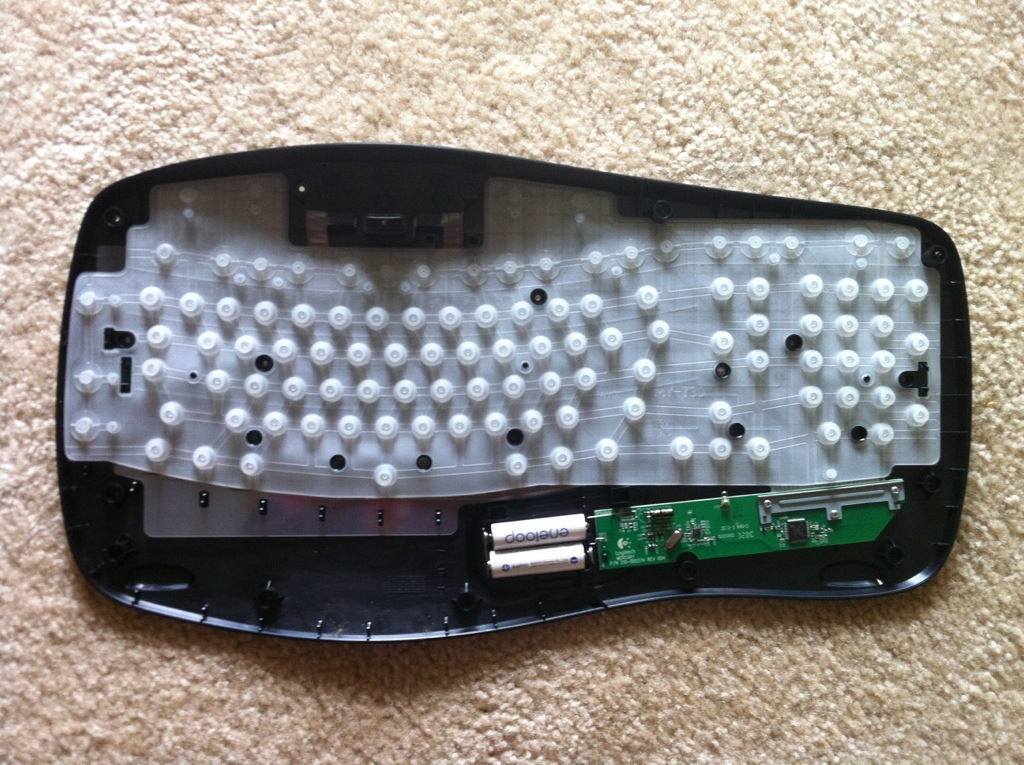 Recently I noticed that my Wireless Logitech Wave Keyboard was beginning to sound a bit loud and that some of the keys were starting to stick. I've had my Wave Keyboard for about three years now. In hopes of avoiding replacing it, I figured a good cleaning might solve the issue and what better way to clean something than the dishwasher.
Step 1 – Taking it Apart
Overall, keyboards are very simple devices. First thing I did was turn off the keyboard and remove all the black screws from the back in order to separate the two halves. This proved quite easy and simple.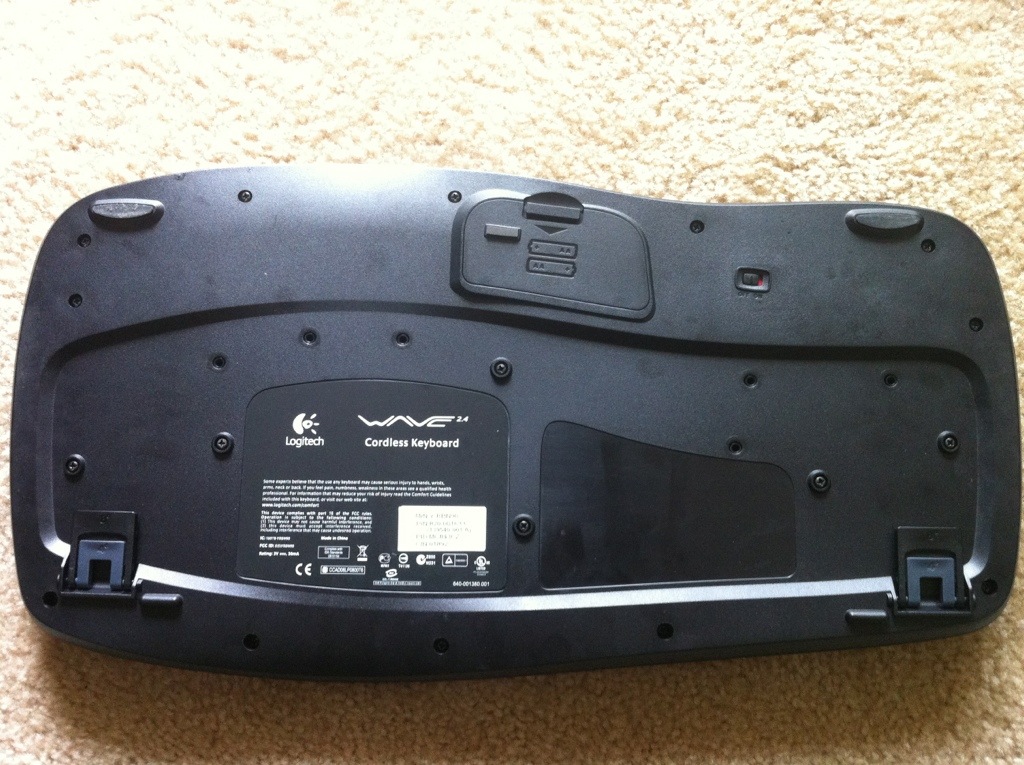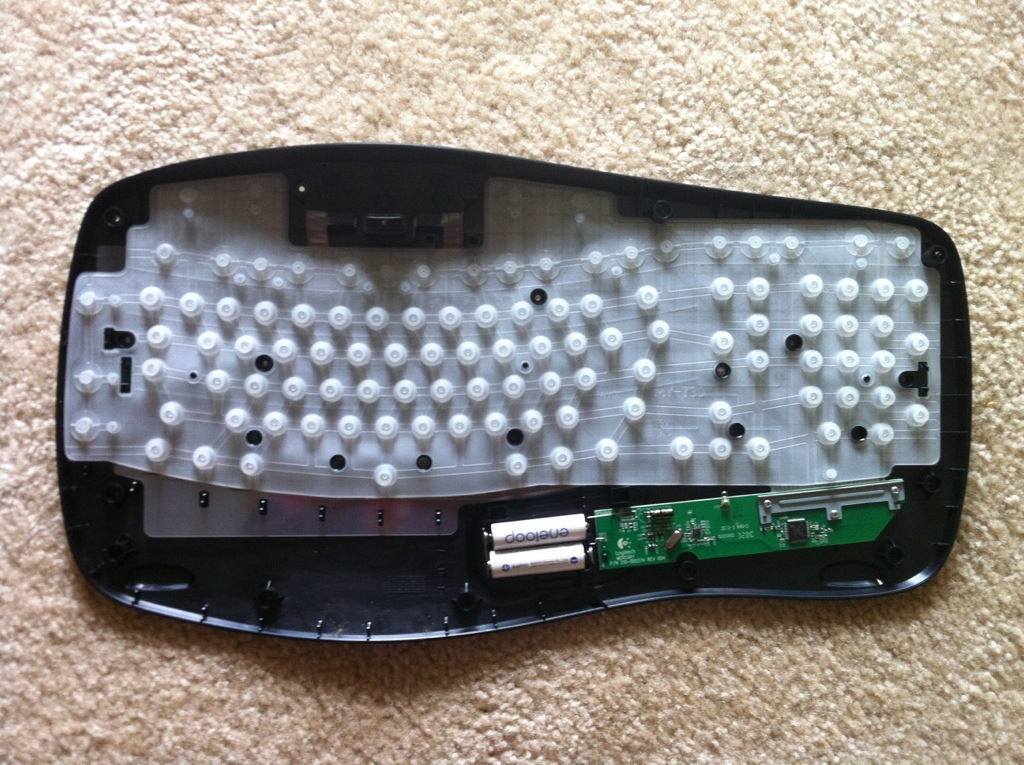 Step 2 – Removing the palm rest
I noticed some silver screws on the inside of the keyboard holding the palm rest in place and figured I would separate that as well.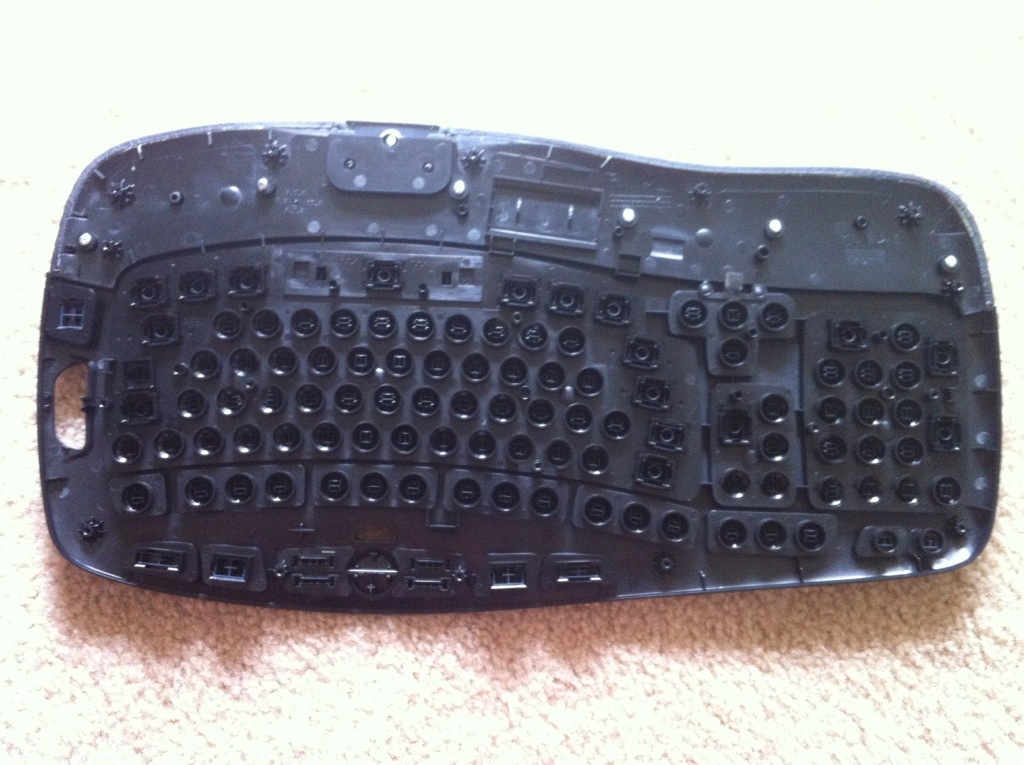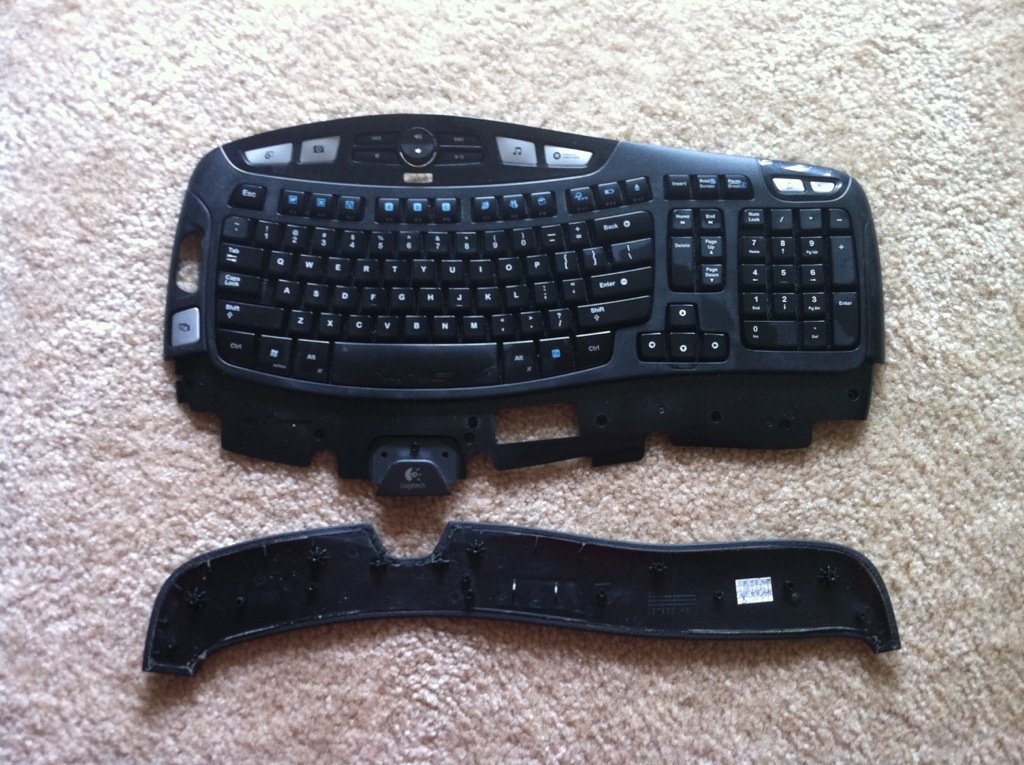 Step 3 – Putting it in the dishwasher
I placed only the side of the keyboard with the keys facing down on the bottom rack of my dishwasher with the palm rest along side of it. I did not put in the side that had the rubber membrane and circuit board. From my inspection, the issue was not with the membrane and figured a simple wipe down of the rubber with a damp cloth would suffice for that side.
I added some dishwasher detergent, set it to a "Normal Cycle", closed the hatch and crossed my fingers.
Step 4 – Drying it out
I did not use the heat dry function of the dishwasher. Once it was done, I took out the keyboard components and all seemed okay. No keys had popped off and the letters on them were still visible. I used a blow dryer to speed up the drying time but still let the keyboard lay out on my desk for a couple of hours to air dry.
The Result
After letting it dry out, I reassembled the keyboard and turned it back on. First thing I noticed, other than that it looked very clean, was that it was much quieter. Also the keys don't seem to stick as much. Every once in awhile a key still sticks so I may have to try another cleaning cycle or perhaps some sort of grease, however it's nowhere as bad as it used to be.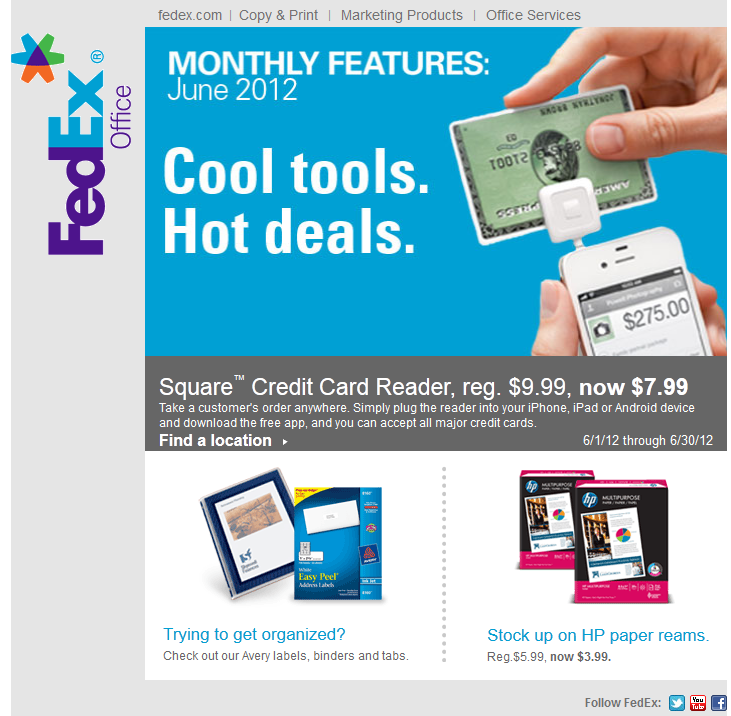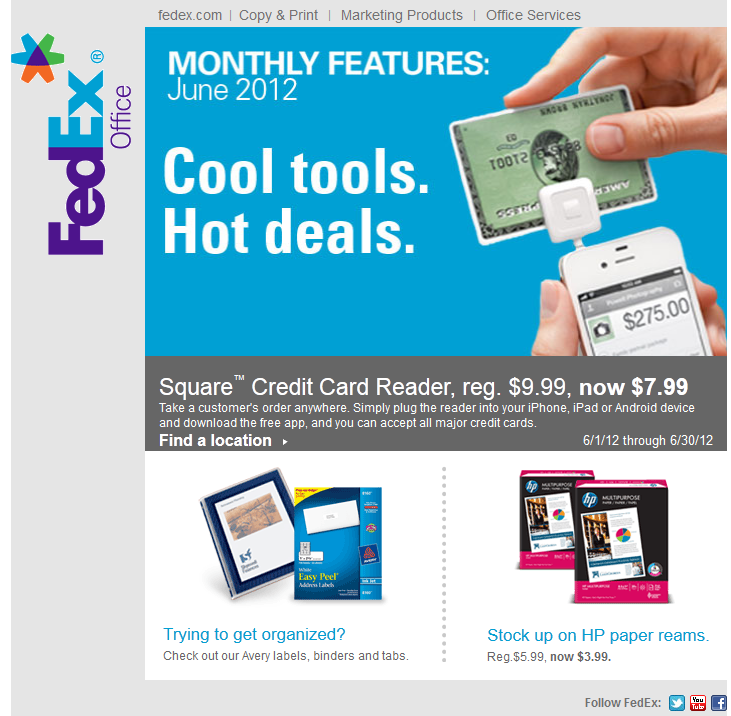 I received an email today from FedEx featuring a "special"…
$7.99 for a Square Credit Card Reader, discounted from their regular price of $9.99.
Hmmm, let me think about this… why not just get it for free from Square.com?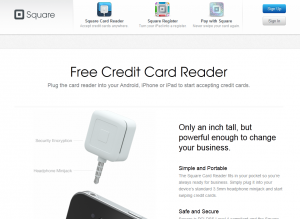 Square distributing via retail locations is nothing new. They began this strategy late last year in 2011 but my question is more that of Fedex advertising the availability of Square at their storefronts for a price via email. Being an avid internet person, I find it almost distasteful and disrespectful that FedEx would try to influence me to purchase a Square credit card reader when I could easily obtain one at an incredible price of $0. Even if I could get over the fact that they're trying to sell me something that is essentially free, even $7.99 is a bit steep for it and I can only imagine that this item is carrying a very large profit margin for them.
It's all about intended demographics. You do not try and sell ice in Alaska nor sand in the Middle-East; you'll only end up getting "that" look.

Okay so I've been feeling a bit guilty for my posts on Netflix. I felt that maybe I haven't been fair to them. Well the Netflix nightmare hasn't ended. Today, Netflix takes another huge hit on their stock. I really didn't think it could get any worse… More >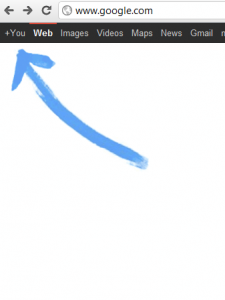 Today I went to www.google.com and noticed an interesting arrow pointing to the top-left hand corner. It seems that Google Plus is now open to the public. I thought, "Maybe I got randomly selected?" But nope, tried it on a different browser and it still showed up.
So for all those waiting, Google Plus is now here. Happy Googling…
What are you waiting for, go to Google Plus

I wonder if Mr. Reed Hastings saw this coming 10 weeks ago. It was exactly 10 weeks ago on July 11, 2011, that Netflix was polishing and preparing to send out an email to their millions of subscribers the following morning letting them know of the price increase. At that time, Netflix (NFLX) had a stock price of $289.14 per share. The day after, on July 12, 2011, Netflix announces its price increase and failed at damage control. About seven and a half weeks later, Netflix announces that they're losing Starz. At only 17 days after that, Netflix CEO gives his apology but with a twist in the form of Qwikster. So what do the shareholders think of this? More >

First Netflix increases their prices by 40-60% with no improvement in service. This price increase was rationalized as allowing for greater streaming content. But then Netflix announces that Starz will not be renewing their contract and thus they're losing quite a bit of streaming media. But that's not the end of it, Netflix CEO, Reed Hastings, just sent an email out early Monday morning which I honestly thought was a joke and had to double-check its authenticity. What we all knew as Netflix is now Quickester… Quikster… or however you spell it (actually spelled Qwikster… a marketing fail in itself). More >


Awhile back I spoke about how I found it interesting that both Groupon and Pandora were doing an IPO even though they were experiencing an alarming rate of losses.
Fast forward to today… Groupon has canceled their IPO and things are not getting better for Pandora: Read more about it.
Also known as "Antennagate" or the "Death Grip", the iPhone 4 has been plagued by the antenna reception issue. 22 days from its release, Apple has put together a fairly informative 34 minute press conference which they've released on their website. The biggest news included in the press conference… More >