JLR
This user hasn't shared any biographical information
Posts by JLR
After not meeting July's goals, I became more disciplined in keeping with my swimming. There were times that I just felt tired after working and my mind briefly tried to talk myself out of swimming for that day; coming up with the reasoning of, "Well I'd just not do it today and make up for it tomorrow." In July I would succumb to it but this time I would lash back and say, "No, I'm going no matter how tired I am." I realized that as soon as I got out at the pool, somehow from somewhere my body would find the energy. Any moment that I felt weakness coming upon me with the thought of giving up, I would dig deep and find whatever last bit of energy I had left and kick back. This was really what helped me stay on track this month.
With my routine of eating healthy and swimming three times a week, I'm glad to say that I'm back on track to meet my end of the year goal. It's still not going to be easy, but by meeting most of August's goals, I'm one step closer.
| | | | | | | | | | |
| --- | --- | --- | --- | --- | --- | --- | --- | --- | --- |
| | ABDMN | ARMS | CALF | CHEST | HIP | NECK | THIGH | WEIGHT | FAT% |
| PREVIOUS | 33.25 | 11 | 13 | 38.25 | 35.75 | 14.5 | 20 | 129.6 | 11% |
| GOAL | 32.5 | 11.5 | 13.5 | 38.25 | 35.5 | 14 | 20.5 | 128.0 | <10.5% |
| ACTUAL | 32.25 | 11 | 12.75 | 38.0 | 35.25 | 14 | 20 | 127.6 | 10.3% |
See Complete Personal Fitness Log
Notes to Consider
While I originally thought that there was very little fat in my calves and chest, it seems that there was some; who knew. So my initial thought that I would be adding inches while swimming was a bit unrealistic. Even though I didn't meet my goal of an increase, I'm overall satisfied that there was a decrease and consider it a step forward.
If I'm to reach 27in on my abdomen by year end, I'll have to be losing about 1.25in per month. It's a bit aggressive but I think it's doable with this month's 1in loss on just swimming 3x a week for about 30-45min.
As the cooler weather comes around, I'll stop swimming but will begin my exercises with the weights and resistance cords. The different type of exercising will help me develop the arms and chest; at least that's the plan. I'll still be swimming for about half of September.
Unfortunately I will have to say I missed my goals for the end of July. I wasn't as disciplined as I would have liked to have been with my swimming routines. Food consumption wise, I did okay but my goals require a combination of exercise and eating right. Although I made progress, I did not meet any of my set goals.
| | | | | | | | | | |
| --- | --- | --- | --- | --- | --- | --- | --- | --- | --- |
| | ABDMN | ARMS | CALF | CHEST | HIP | NECK | THIGH | WEIGHT | FAT% |
| previous | 33.75 | 11 | 13 | 38 | 35.75 | 15 | 20.5 | 130.6 | 10.9% |
| goal | 33 | 11.5 | 13.5 | 37.75 | 35.5 | 14 | 20.5 | 129.0 | <11% |
| actual | 33.25 | 11 | 13 | 38.25 | 35.75 | 14.5 | 20 | 129.6 | 11% |
See Complete Personal Fitness Log
Notes to Consider
I must be more disciplined in scheduling my exercises and limiting distractions.
The warm weather won't be sticking around for too much longer so I must take this advantage to swim as often as I can.
My average daily calories dropped to around 1000-1400 calories, I need to increase my calorie intake. This may have been a factor in my energy levels.
I've been hesistant in sharing this part of my life but I believe it'll help in encouraging me to stay committed and dedicated to my long-term goal. Two years ago I hit my all time highest weight of 145lbs. I'm not particular tall, I stand at about 5'5 on a good day or 5'4 if you ask a doctor 🙂 Given my small frame, my ideal body weight is 114-127lbs. So at 145lbs, I was definitely above my ideal weight and it showed; I wasn't happy and set out on a path to tone up and lose the weight… More >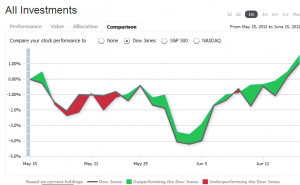 My investment portfolio keeps beating the Dow Jones, S&P 500, and the NASDAQ which I'm overly happy about. The act of investing in certain industry-specific ETF's has developed a diversified portfolio that at the same time can be some-what aggressive.
Although my portfolio has done well as the stock market overall hasn't been having a great time these past couple of months, I wonder if my portfolio will keep outperforming the major indexes as the stock market recovers. My current hypothesis is that the performance of my portfolio may not outperform the indexes during a time of significant growth due to my hedge strategy holdings in the utilities sector. About 30% of my portfolio is in the financial sector which has attributed to a good portion of my gains these past couple of weeks, so that's been encouraging and may keep my portfolio in a state of outperforming the indexes during a growth period.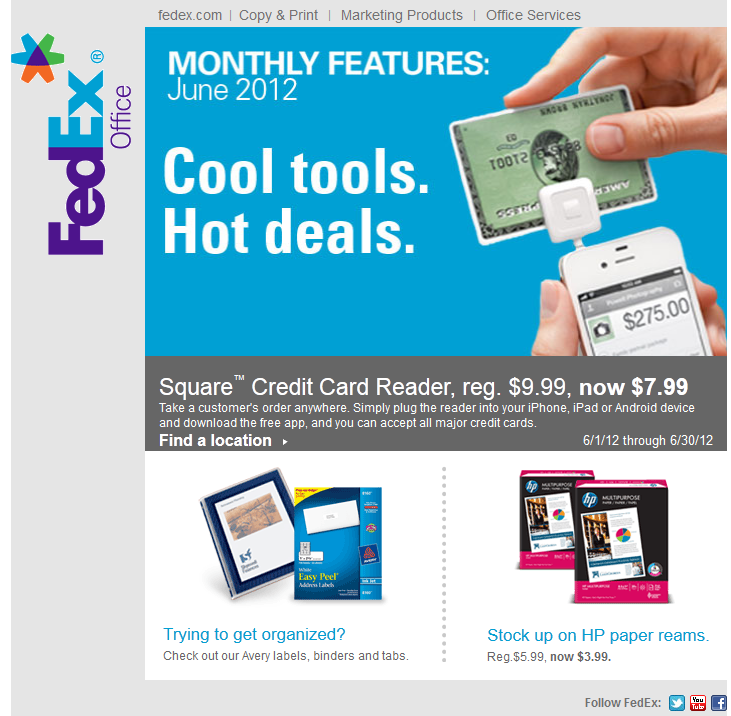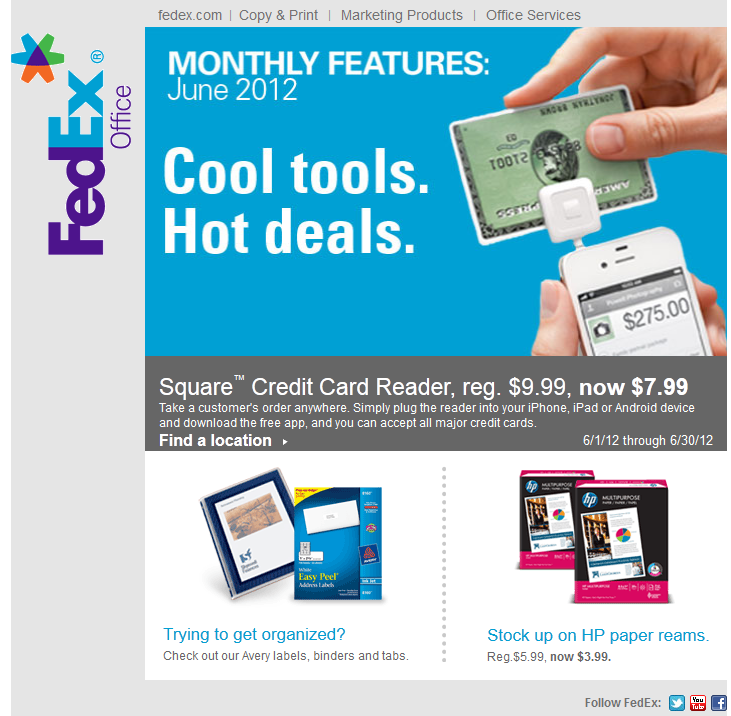 I received an email today from FedEx featuring a "special"…
$7.99 for a Square Credit Card Reader, discounted from their regular price of $9.99.
Hmmm, let me think about this… why not just get it for free from Square.com?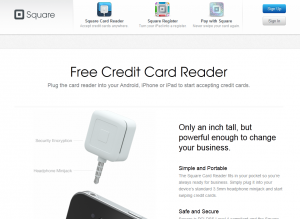 Square distributing via retail locations is nothing new. They began this strategy late last year in 2011 but my question is more that of Fedex advertising the availability of Square at their storefronts for a price via email. Being an avid internet person, I find it almost distasteful and disrespectful that FedEx would try to influence me to purchase a Square credit card reader when I could easily obtain one at an incredible price of $0. Even if I could get over the fact that they're trying to sell me something that is essentially free, even $7.99 is a bit steep for it and I can only imagine that this item is carrying a very large profit margin for them.
It's all about intended demographics. You do not try and sell ice in Alaska nor sand in the Middle-East; you'll only end up getting "that" look.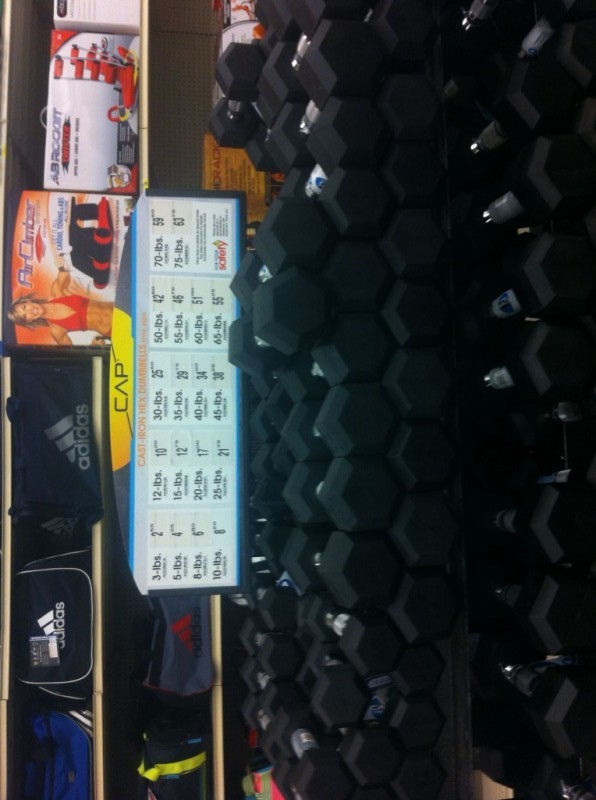 Rarely am I so motivated by bad customer service to take additional time and energy to write about it… but my recent experience today at Academy Sports + Outdoors is one of those events that I feel compelled to speak about. The manager at Academy Sports showed blatant disregard to the notion of taking responsibility for the confusing price signage placement for their weights. You tell me, if you walk up to this display, what would you think the prices are for the weights…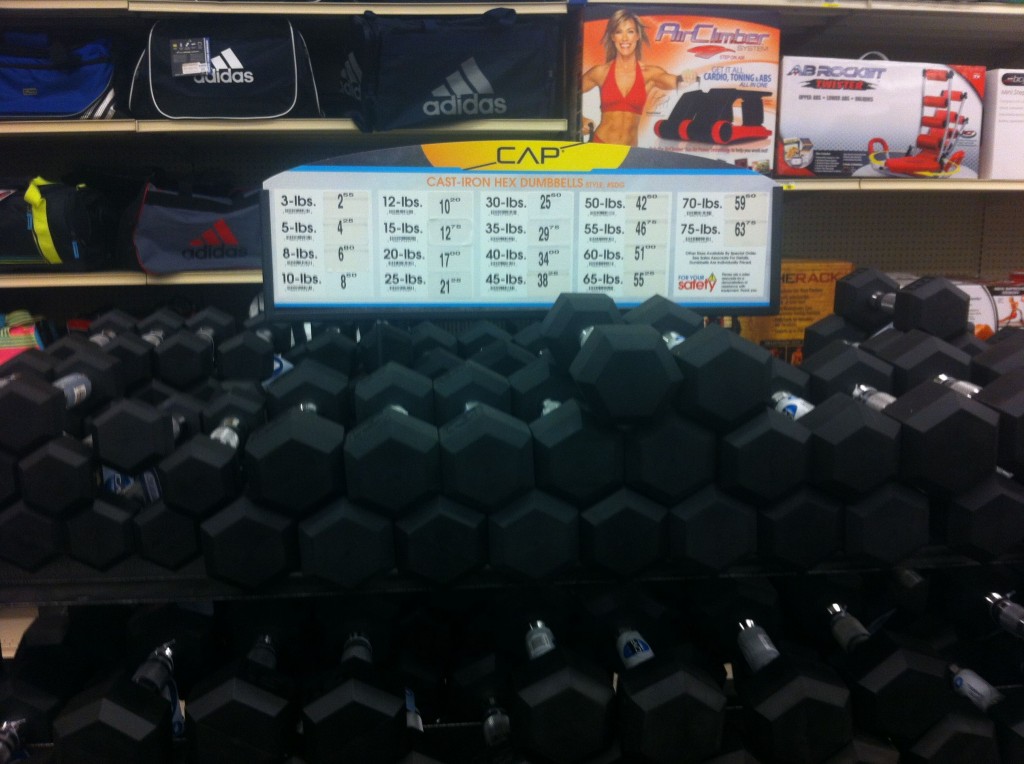 More >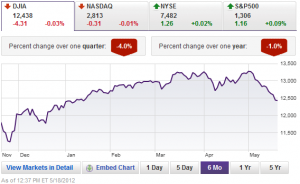 May so far has not been a great month for the stock market. As of earlier this morning, the S&P is down almost 7% for the month of May. I should consider myself lucky given that I've only lost about 2-3% in the same time period. With recent happenings in the market, here's my current outline and thoughts on where my portfolio is and what to consider:

2013 UPDATE: Since this post has been receiving quite a bit of traffic lately… I'm happy to say that Subway is doing their Februany special again this year (2013) where most footlongs are only $5.
To all those fascinated with Subway sandwiches, which I've found to be an affordable single-household meal alternative, there's a new special to take note of. This Subway special is only available for the month of February. More >

Recent sport photography gig at the South Texas Area Regional Soccer Complex on 1/15/12. Shot with Canon 5D using a 25-105mm f/4.0L lens and a 50mm f/1.8 prime lens. More >

Being a fellow professional in the marketing and advertising field, I know that at times those pesky little typos can sneak through and ruin a campaign. But there are times when I have to ask myself, "Seriously?"

A couple of things that irk me about this Facebook Wall post:
For the intended target market, the over-zealous use of exclamation points and random capitalization may be appropriate but it's very iffy. Any public relations expert will scream at the sight of so many grammatical blunders.
Is it cute and catchy? Yes, it does overall seem very personable which is great for social marketing. It stood out and would have received a slightly more than neutral reaction from me had it not been for the complete disregard to basic grammar. This does not come across as a clever well-placed intended type to draw interest; instead it comes across as being sloppy in not even glancing over what you're about to publish to hundreds of people.