The Netflix Alternative: Hulu / Redbox
August 26, 2011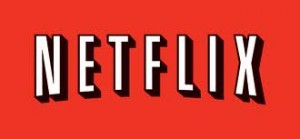 Netflix gave us all a nice summer surprise with the announcement of their price hike. I'm personally going from paying $11.99 (*Blue-Ray) to $17.98 a month (a 50% increase). Well as a consumer I say no and here's my alternative:
Netflix is not in the industry of movies, it's in the industry of video entertainment. This is an important concept because our disposable time for consuming video is limited. So the question becomes, "Is there an alternative source of media to fulfill the void of Netflix?" The simple answer is definitely yes.
The Streaming Alternative: Say Hello to Hulu

Pros versus Netflix
Ability to watch current episodes with little to no delay from network broadcast
Free for all
Ability to watch past episodes and exclusive content with Hulu Plus (same price as Netflix Streaming)
I'm a current Hulu Plus subscriber and have been enjoying watching shows such as Reaper, Misfits, Dirty Sexy Money, Whites, The Booth at the End, and many others. The only con of Hulu is the ads but at only 15 seconds, I can live with the ads if it means access to fresh and exclusive content. Besides, Hulu hasn't recently increased my rate by 50%.
The Blue-Ray/DVD Alternative: Redbox
Once you go Blue-Ray, it's hard going back. This is why I paid extra for Blue-Ray access at Netflix. It's hard to beat 1080p resolution with 7.1 sound. I can only hope that someday soon, either Hulu or Netflix will offer this resolution for their streaming. So yes, Netflix can get me back if they start pushing 1080 resolution with 7.1 sound.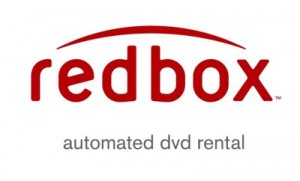 In the mean time, I say hello to Redbox. At Redbox, a Blue-Ray rental is $1.50. Compared to my new Netflix Blue-Ray rate of $9.99, I would break-even at about 6 Blue-Rays per month with Redbox; plenty of viewing for me when combined with Hulu. Sure, Redbox only carries a limited selection of 30-40 Blue-Rays, but I can usually find something to watch in that mix. Plus, it's a pay-as-you-go instead of the flat-fee ooops-i've-kept-the-disc-for-2-months Netflix option.
Cost Comparison
| | Hulu/Redbox | HuluPlus/Redbox | Netflix |
| --- | --- | --- | --- |
| Streaming | Free | $7.99 | $7.99 |
| 6 Blue-Ray | $9.50 | $9.50 | $9.99 |
| Total | $9.50 | $17.49 | $17.98 |
However you slice this tomato, Netflix is the more expensive alternative. So in light of this analysis, Netflix's lacking streaming content, and their lack of 1080 w/ 7.1 streaming, I'll be closing my five year old account at Netflix. (Been a member since Oct, 2006).
Still Not Convinced?
Give this alternative a try for at least a month during September. You can suspend your Netflix account temporarily while you decide if this alternative will work for you.
Related Posts:
No comments yet.
No trackbacks yet.

about 10 years ago - No comments
Okay so I've been feeling a bit guilty for my posts on Netflix. I felt that maybe I haven't been fair to them. Well the Netflix nightmare hasn't ended. Today, Netflix takes another huge hit on their stock. I really didn't think it could get any worse… Related Posts:My Top 6 iPhone 4 AnnoyancesApartment Rental…

about 10 years ago - No comments
I wonder if Mr. Reed Hastings saw this coming 10 weeks ago. It was exactly 10 weeks ago on July 11, 2011, that Netflix was polishing and preparing to send out an email to their millions of subscribers the following morning letting them know of the price increase. At that time, Netflix (NFLX) had a…

about 10 years ago - No comments
First Netflix increases their prices by 40-60% with no improvement in service. This price increase was rationalized as allowing for greater streaming content. But then Netflix announces that Starz will not be renewing their contract and thus they're losing quite a bit of streaming media. But that's not the end of it, Netflix CEO, Reed…